---
Broadly, I am interested in applying geometric and topological techniques to study finitely generated modules over noetherian rings, most often in the graded and local cases. To be more precise, in the local case I am interested in studying certain Quillen K-groups for the category of finitely generated modules. In the graded case, I am interested in studying Lefschetz properties for finitely generated modules over a polynomial ring. The following papers provided significant inspiration and direction and encapsulate the main themes of my work:
I am also interested in local cohomology (especially the computation of), generic splitting types of vector bundles (in particular, vector bundles arising from syzygies) and the structure of endomorphism rings of certain finitely generated modules over local rings.
---
Pictured: The Crestone group from the summit of of Humboldt Peak (14, 064') in September 2016. Photo credit: Sam Pine
Powered by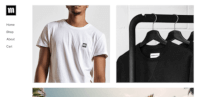 Create your own unique website with customizable templates.